Why Discover Montcalm County-Howard City Harvest Festival-episode 28
Host and Producer of the Discover Montcalm Podcast Duane Weed took to the streets at the Harvest Festival to ask why people should Discover Montcalm in episode 28.   
The Harvest Festival is fun for the whole family with key attractions: children's activities, car and motorcycle show, tractor show, live music, grand parade, and so much more!   Howard City celebrates its annual Harvest Festival the 3rd weekend in September.   SOURCE:  https://www.michiganfun.com/event/howard-city-harvest-festival/ 
During this episode local musician Gary Fountain, Dolores Becker Howard City Senior Action Center, local residents Jan and Dave Melmo, Tom Kropewnicki 210 Music Row and Rita Sweeny and Michael Large share why they enjoy the area.  Michael grew up in Six Lakes and graduated from Lakeview High School.
Discover Montcalm Podcast is produced by Duane Weed.  He started DW Video & Multimedia https://www.dwvideo.com  in 1984. Today he runs the business and teaches Digital Arts at the Montcalm Area Career Center. Connect with Discover Montcalm to tell and share your story. Call 231-250-9624 to learn more and schedule an appointment. Check out all our past episodes https://www.discovermontcalmpodcast.com .
Discover Montcalm Audio Podcast
Check out the podcast all about Montcalm County Michigan.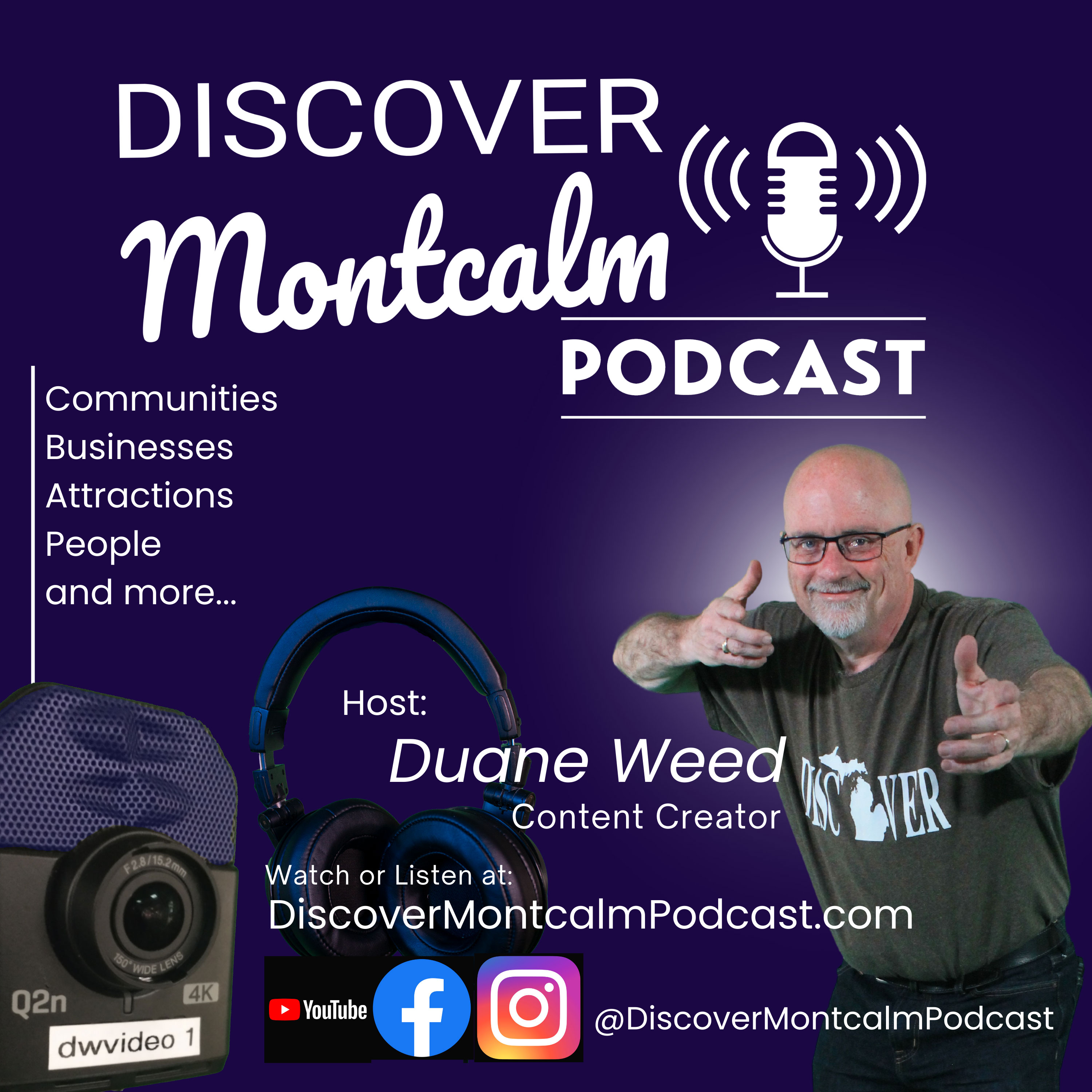 Discover Montcalm Podcast
Welcome to the Discover Montcalm Podcast where we are going to take a look at the communities, the businesses, the attractions and the people that make up Montcalm County. If it happens in Montcalm County, we are here to tell and share the story. Contact Duane at 231-250-9624.
Feature Your Business on Discover Montcalm
Learn about upcoming shows, how you can be a guest on the show and maybe even a sponsor. Contact Duane for more information.   Call Duane
231-250-9624
Podcast: Play in new window | Download
Subscribe: Apple Podcasts | Google Podcasts | Android | RSS