Music in Howard City Open Mic Night at the Pizza Cafe episode 35
Music in Howard City Open Mic Night at the Pizza Cafe happens every Thursday from 6-8pm. The Pizza Cafe is located at 129 east Edgerton Street in downtown Howard City Michigan.
Pizza Cafe' is a family owned and operated business that strives on quality and customer service. Ken L. states, " Have lived in HC for several years now, and decided to try Pizza Cafe' for delivery. One of the best pizzas I've ever had. Crust/dough not too thick or thin. Generous toppings. Just great tasting pizza. Bummed we haven't tried before now." SOURCE: https://www.facebook.com/klenahan64/posts/pfbid02KnBFUNgdwiubUvUjqttqK8EHG9GnXbRKmaN9KKKi3BWPnQdH9KHZxYCZfsE4DZT8l
WHAT EXACTLY IS AN OPEN MIC? It's a live show where singers, musicians and songwriters perform.  Young and old share their talent with others.  The skill level can be a novice or professional.  It is all about the music and sharing with others.  It is about gaining experience, having fun and networking with other musicians.   The music scene in Howard City is full of opportunities, Music in the Park, Music Festival and a variety of events around the area featuring LIVE music.
For more information on the Pizza Cafe go to their Facebook Page:
https://www.facebook.com/profile.php?id=100087756437530 
Discover Montcalm Podcast is produced by Duane Weed.  He started DW Video & Multimedia https://www.dwvideo.com in 1984. Today he runs the business and teaches Digital Arts at the Montcalm Area Career Center. Connect with Discover Montcalm to tell and share your story. Call 231-250-9624 to learn more and schedule an appointment. Check out all our past episodes https://discovermontcalmpodcast.com/category/podcast/ .
Feature Your Business on Discover Montcalm Learn about upcoming shows, how you can be a guest on the show and maybe even a sponsor. Contact Duane for more information. Call Duane 231-250-9624 Follow and subscribe
Discover Montcalm Audio Podcast
Check out the podcast all about Montcalm County Michigan.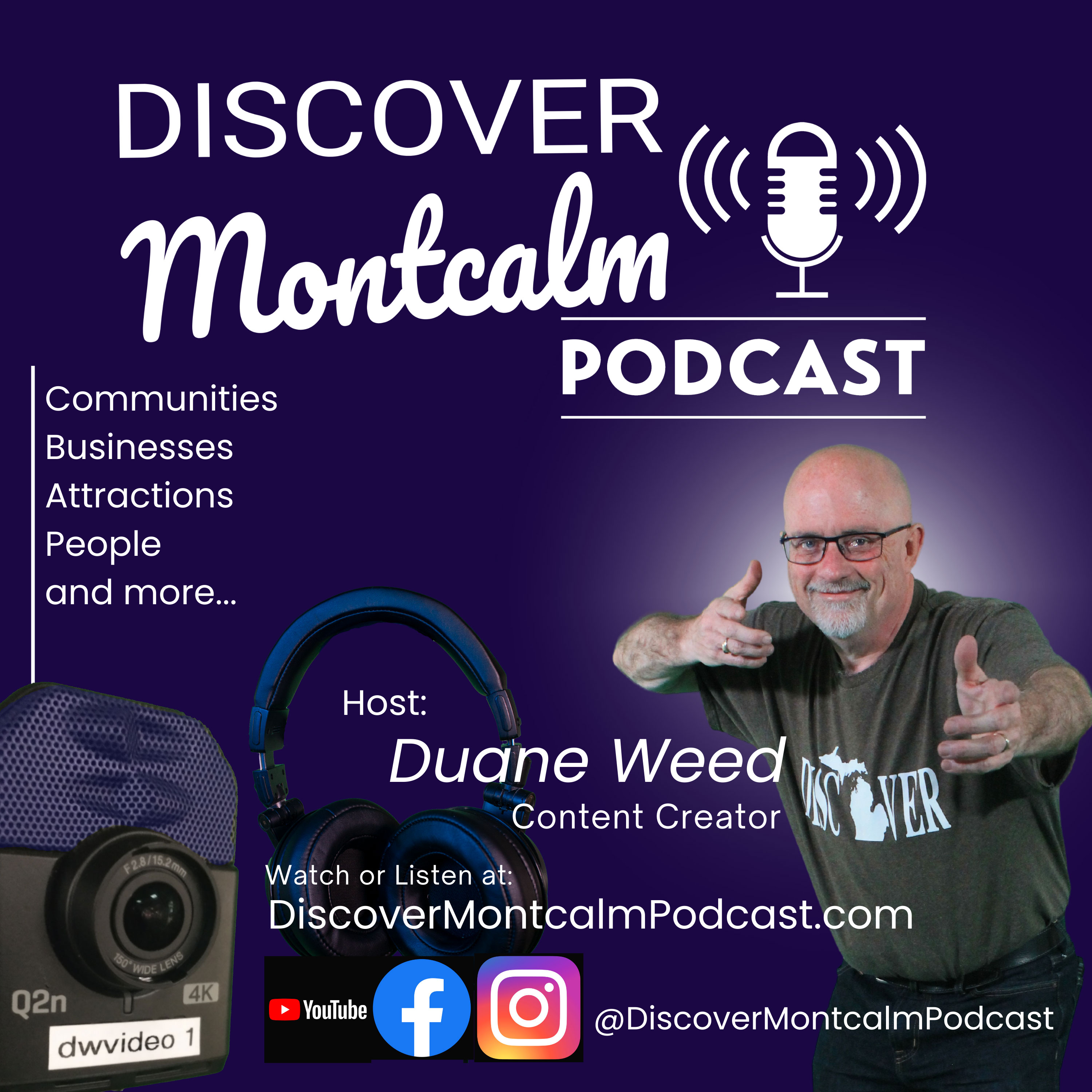 Discover Montcalm Podcast
Welcome to the Discover Montcalm Podcast where we are going to take a look at the communities, the businesses, the attractions and the people that make up Montcalm County. If it happens in Montcalm County, we are here to tell and share the story. Contact Duane at 231-250-9624.
Feature Your Business on Discover Montcalm
Learn about upcoming shows, how you can be a guest on the show and maybe even a sponsor. Contact Duane for more information.   Call Duane
231-250-9624
Podcast: Play in new window | Download
Subscribe: Apple Podcasts | Google Podcasts | Android | RSS